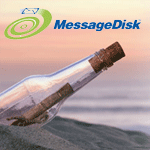 It's not just for big business anymore! Previously only suitable for large corporations, Microsoft's recent enhancements to the Exchange Server platform have placed its collaborative features in reach of small business. Now, employees can have rich, efficient access to e-mail, calendars, contacts, and more no matter how small their business.
Here are just a few features of our hosted Exchange service.
Full Outlook Experience

With our hosted Exchange service you gain access to the full power of Microsoft Outlook. Increase your productivity and simplify collaboration by sharing contacts, calendars, files, and more with co-workers, team members, or department staff.

Anytime, Anywhere Access

Outlook Web Access (OWA), included with every plan, provides a rich Outlook-like experience from any Internet-connected computer with a supported browser. OWA, with 128-bit encryption, gives you secure access to your inbox, while you are away from your desk.

Web-based Control Panel

Our secure control panel allows you to add/delete users, change your contact information, change hosting plans, create contacts, and setup forwarding to another e-mail address or mobile device, like a Blackberry or iPhone.

Secure, Reliable Backups

Backups are critical to ensure business continuity. We backup all mailboxes and public folders daily and archive backups monthly. Our systems are also monitored to alert us of any issues before they become critical.

Superb Support

We are not a large company, but we are big enough to serve you and small enough to know you. All of our support and engineering personnel are located in the U.S. We have no voicemail trees to navigate. If you call, we do our best to answer. If we don't, it means we're helping other customers and will call you back immediately.
For more information visit the MessageDisk site or check out the MessageDisk facebook page