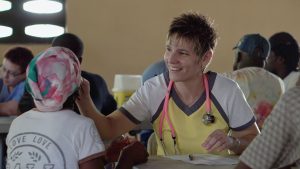 ANC has been a Nonprofit partner for over 20 years providing technology solutions.
We primarily provide IT Support and Service in Southeast Los Angeles County, South Bay, Orange County, North San Diego regions.
We understand the needs of all businesses, but Nonprofits in particular, have many more budgetary constraints, monies earmarked for specific items and programs, services with specifications sometimes dictated by the government, all the while having to justify the costs associated with running said programs and services, and usually not having the technological resources to implement them.
Advanced Network Consulting can help your Nonprofit navigate through all these constraints and more, while adhering to the allotted hours and staying within budget. We provide practical, sustainable solutions while respecting project specifications, projected fiscal growth, contract limits, and other factors.
We specialize in providing Non-Profits:


Discounted Hourly Rates and Maintenance Packages


Discounted Managed Cloud Backup Service


Discounted Pricing on Software


Discreet, Professional Service Calls


Experience with Budget Allotments and Limitations


Experience with Federal Funding and Grant Restrictions


Expert Network Design and Implementation


Network Cabling for new and established offices


Training facility/meeting room multimedia installations


Remote office/staff access to main office


Grant Compliance assistance


Technology plan presentations to Board of Directors


Friendly, Personable Staff and Volunteer Training


Quarterly or Annual Complimentary Planning Sessions


Vendor Coordination
If your Non-Profit has between 10-75 employees, Advanced Network Consulting is a complimentary fit for your technology needs. We provide friendly, professional service without the costs associated with having an employee.
We are current, good standing members of : California Association of Nonprofits, Long Beach Nonprofit Partnership, and Center of Nonprofit Management.
We welcome to opportunity to help plan the growth and stability of your Nonprofit. Click HERE to schedule a complimentary one hour strategy session.
Click HERE to view our Nonprofit testimonials.