Stay focused on growing your business. Let Advanced Network Consulting handle your business network.

The best laid plans are the ones that go unnoticed. That's the sign of a strong infrastructure.
Clients who utilize the preventative maintenance program tell us they only realize they haven't had a problem with their network only when they stop to think about it.
Benefits for your business: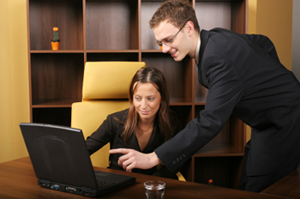 No costs associated with having full-time IT staff


No excess expenditures for technology problems


No lost productivity


No technical issues to solve


No worrying


Help is always there when you need it


Proactive network management


Planning to help your business grow


Project Management


Specialized Technical Support
Advanced Network Consulting's monthly maintenance program includes, but is not limited to:


Back-up Monitoring


Cloud Backup Service


Network Security


On-site Support


Phone Support


Server Maintenance
Clients are welcome to bring up any additional issues to be solved on a scheduled day. 24-48 hours required via email or phone call to your technician.
Monthly maintenance programs start at an affordable $250/month and are customized to the size and needs of your business. An initial network evaluation and meeting is complimentary. A solutions proposal is formulated and approved between any or all company officers and Advanced Network Consulting.
For new clients, with the purchase of a 12 month maintenance program contract, the first month is discounted 50% of the nominal monthly fee.
Click HERE to schedule a complimentary evaluation.