In Microsoft Office 2010 there is a translate function that you can use to translate the content of a document. This function is available in Microsoft Office programs including Excel, OneNote, Outlook, Publisher, PowerPoint, Word and Visio. Using this feature is built in and there is no requirement for the installation of any additional translation programs.
Here is an example of how to use the translate function (using Microsoft Word):
Open Microsoft Word and then open the document you want to translate.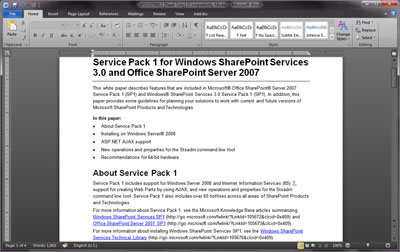 Click on the Review – Language and then Translate. You will be presented with 3 options: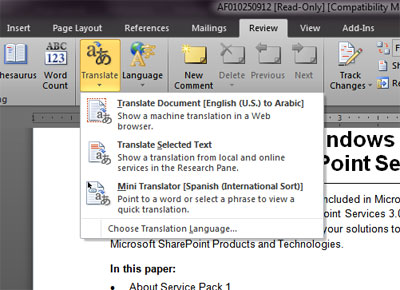 You can translate to 28 languages and from 12.
About Advanced Network Consulting:
For businesses in LA and OC needing network support, remember that ANC offers same day service, scheduled maintenance appointments, and emergency calls.
As our client, your company's network security is our top priority.
ANC performs routine maintenance, software updates, and system upgrades as part of your network security.  Advanced Network Consulting has been servicing clients throughout Southern California for nearly 20 years.
We've seen every form of viruses out there and our techs are constantly educating themselves on the latest threats and tactics.  With two offices strategically located in La Mirada to serve Southeast LA County and North Orange County, and an office in Irvine to service South Orange County, same day appointments, scheduled maintenance and remote access appointments, phone support, and emergency calls are available 7 days a week.
For a complimentary one hour evaluation, one of our techs will meet at your office to assess your security and network needs.