Quite often users find that their sound volume is not to your satisfaction or not as loud as you would like it to be especially when using a laptop, even though both, the volume mixer and the application's volume is set to maximum level. Windows 7 includes some additional settings to enhance the sound quality by making a few changes to your current speaker configuration.
To do so, right click on the speakers icon on the right side of your Windows taskbar and select Sounds.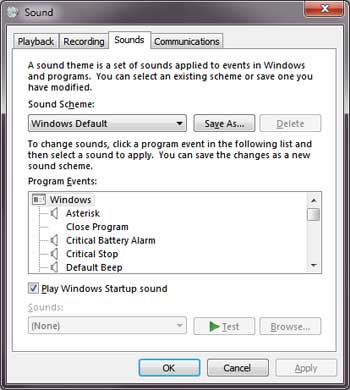 Click on the Playback tab, select Speakers and click on Properties.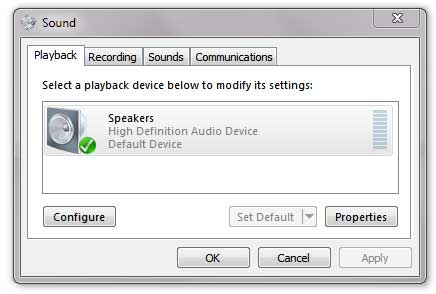 Here you can select the enhancements to apply for your current speaker configuration.
Click on Settings tab of each of these options to further fine tune the sounds.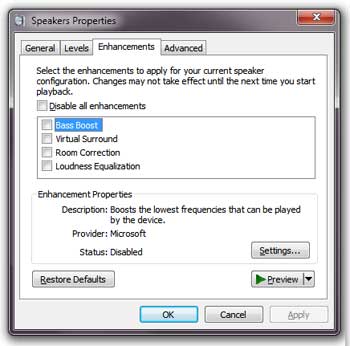 – Bass Boost will boost the lowest frequencies
– Virtual Surround will encode surround audio for transfer as stereo output
– Room Correction will compensate for room & speaker characteristics
– Loudness Equalization uses understanding human hearing to reduce perceived volume differences.
Checking the Loudness Equalization option may increase the volume a bit.
While not perfect, by playing with these options it is possible to tweak the sounds produced by your laptop to tailor them to your environment to improve sound quality.
About Advanced Network Consulting:
For Southern California businesses in Los Angeles and Orange County in need of network support, Advanced Network Consulting offers same day service, scheduled maintenance appointments, and emergency calls.
As an Advanced Network Consulting client, your company's network security and reliability is our top priority.  ANC performs routine maintenance, software updates, hardware installation and upgrades as well as system upgrades as part of your network security. ANC specializes in Microsoft Windows based solutions, Windows 2008 R2 servers, Active Directory, Microsoft Exchange Servers, SQL, Terminal Server as well as Windows 7 desktops to leverage the tight integration and security built into the platform.
Advanced Network Consulting has been servicing clients throughout Southern California for nearly 20 years.  The Advanced Network Consulting office, strategically located in La Mirada to serve Southeast LA County and North Orange County allows ANC to provide same day appointments, scheduled maintenance and remote access appointments, phone support, and emergency calls are available 7 days a week.
For a complimentary one hour evaluation, one of our techs will meet at your office to assess your security and network needs.