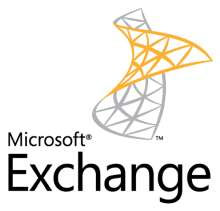 On September 25th Microsoft Announced the release of Service Pack 3 for Exchange 2010. This is expected to be the last major Service Pack release for Microsoft Exchange 2010 with the expected release of Microsoft Exchange 2013 expected in the first quarter of 2013.
"The Exchange Team is pleased to announce that in the first half of calendar year 2013 we will be releasing Exchange Server 2010 Service Pack 3 (SP3) to our customers. With SP3, the following new features and capabilities will be included:
Coexistence with Exchange 2013: Customers that want to introduce Exchange Server 2013 into their existing Exchange 2010 infrastructure will need the coexistence changes shipping in SP3.
Support for Windows Server 2012: With Service Pack 3, you will have the ability to install and deploy Exchange Server 2010 on machines running Windows Server 2012.
Customer Requested Fixes: All fixes contained within update rollups released prior to Service Pack 3 will also be contained within SP3. Details of our regular Exchange 2010 release rhythm can be found in Exchange 2010 Servicing.
In order to support these newly added features, there will be a requirement for customers to update their Active Directory schema. We are communicating the required changes ahead of the release date in order to assist our customers with planning their upgrade path ahead of time.
We hope these announcements come as welcome news to you. It is our custom to provide ongoing improvements to features, functionality and security of Exchange Server, based largely on customer feedback, and to provide continual innovation on an already great messaging product. We look forward to receiving your comments and announcing more detailed information as we continue to develop the features that will be included in SP3.
Kevin Allison
General Manager
Exchange Customer Experience"
About Advanced Network Consulting:
Your Southern California I.T. Specialist, Advanced Network Consulting is here to help keep your business running. From staff training and desktop support to Server upgrades and installation. Your companies server,  that magical box sitting in that cold, dark room needs attention.  But what do to and who to help you?  Consider Advanced Network Consulting, a premier IT Consulting Company servicing Southern California small and medium size businesses for nearly 20 years.  Our certified technicians have vast experience and in-depth knowledge servicing many different types of businesses.  We've done everything from complex serve upgrades, server migrations, Hyper-V,  Exchange Server Deployments and upgrades, multiple location connections, to large technology projects assisting in-house IT staff.  Our primary focus is your business: your business's security and prosperity.  To schedule a complimentary, no obligation, onsite evaluation, call 562.903.3992.  We look forward to being a positive addition to your business.