Microsoft has announced that as part of the release of Windows 8 it is killing off the Zune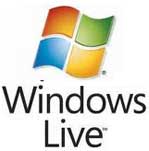 media brand and now it is also going to revamp Windows Live brand as well. The Windows Live applications and services will continue with different names or, in Windows 8, as new Metro-styled apps.
Microsoft states that more than 500 million people use Windows Live services every month, however Windows Live is going away as a brand. This move will coincide with the release of Windows 8 later this year.
Microsoft Vice President Chris Jones:
"Windows 8 provides us with an opportunity to re-imagine our approach to services and software and to design them to be a seamless part of the Windows experience, accessible in Windows desktop app[lication]s, Windows Metro-style apps, standard web browsers, and on mobile devices," "Today, the expectation is that a modern device comes with services as well as apps for communication and sharing. There is no 'separate brand' to think about or a separate service to install—it is all included when you turn on your PC for the first time."
In 2005 Microsoft launched Windows Live as a separate brand replacing the MSN brand for most of the online services offered by Microsoft. With this move Microsoft will be simply renaming several parts of Windows Live. Other examples are Windows Live Movie Maker will be renamed to and Movie Maker and Windows Live ID is being named to Microsoft account.
Many other parts of Windows Live are being replaced by entirely new solutions. A new Metro-style SkyDrive app and SkyDrive desktop application will entirely replace Windows Live Mesh.
A Metro-style Mail app, People app, and Calendar app will replace Windows Live Mail which is being discontinued. Windows Live Messenger is being replaced by a Metro-style Messaging app.
Microsoft is looking at Windows 8 as a revolutionary operating system and step rather than the evolutionary changes with past releases of windows such as Windows Vista and Windows 7. Some argue that Windows XP was also revolutionary; however it is generally viewed as an improved UI on top of an existing code base.