Apple just released the Mac OS X 10.7.4 update. The update is 370 MB in size,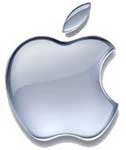 includes general OS fixes, and addresses more than 30 security vulnerabilities. Additionally Apple has made an interesting move in an effort to protect users. Through this latest software update, Safari 5.1.7 will now automatically disable older — and typically more vulnerable — versions of the Adobe Flash player.
Direct link to download the update
The 10.7.4 update is recommended for all OS X Lion users and includes general operating system fixes that improve the stability, compatibility, and security of your Mac Desktop and Laptop computer.
The OS X Lion v10.7.4 Update includes fixes that:
•    Resolve an issue in which the "Reopen windows when logging back in" setting is always enabled.
•    Improve compatibility with certain British third-party USB keyboards.
•    Addresses permission issues that may be caused if you use the Get Info inspector function "Apply to enclosed items…" on your home directory. For more information, see this article.
•    Improve Internet sharing of PPPoE connections.
•    Improve using a proxy auto-configuration (PAC) file.
•    Address an issue that may prevent files from being saved to an SMB server.
•    Improve printing to an SMB print queue.
•    Improve performance when connecting to a WebDAV server.
•    Enable automatic login for NIS accounts.
•    Include RAW image compatibility for additional digital cameras.
•    Improve the reliability of binding and logging into Active Directory accounts.
•    The OS X Lion v10.7.4 Update includes Safari 5.1.6, which contains stability improvements.
Not sure what options are right for your company reps?  Advanced Network Consulting offers a complimentary, no pressure, one hour technology assessment.  We have provided IT solutions for a vast number of Southern California businesses for almost 20 years. Our business is based on client referrals and word of mouth testimonials. We consider ourselves a strategic partner in the growth of your company. Call or email today to schedule your complimentary meeting.
Specializing in Microsoft based solutions, we offer years of expertise in Windows Servers, Exchange, SQL Server as well as a deep knowledge or general networking. Advanced Network Consulting is your one stop computer consulting solution provider. From network cabling and office relocation, server, desktop computer and laptop computer installations to staff training, troubleshooting, upgrades and everything in between, Advanced Network Consulting can provide the solution your business is looking for.
Let Advanced Network Consulting customize a technology plan for your company. Just call or email to schedule your complimentary one hour assessment. We look forward to providing your company affordable, customized technology solutions.